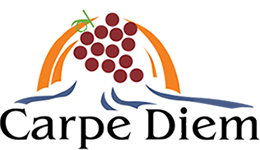 FROM THE ORANGE RIVER REGION 
SOUTH AFRICA'S BEST RAISINS
European Partner of Carpe Diem Group
We are proud European partner of Carpe Diem Group.
Carpe Diem Raisins specializes in the processing of high quality conventional and organic South African raisins.
The QFN-office can provide you with the most recent certificates and technical sheets of the various fruits.
Raisins Accreditation
Carpe Diem pride themselves in their ability to supply product to the highest quality and according to the required specifications of customers and PPECB, the South African Export Board. They produce 100% organic export table grapes, raisins and pecan nuts.
Their factory has competent and well trained quality staffs that overlook their quality standards and procedures. The raisin packing factory has  a production capacity of 12,000 tons.
BRC
Kosher
Halaal
Organics – Processing facility
SIZA